Spring is quickly approaching which can only mean one thing. That's right, everyone's lease is about to end. Whether you're moving out of a dorm room and into your first studio or out of your parents' basement, here are some products that will make moving a lot easier…and make your friends hate you a little less for forcing them to help you move.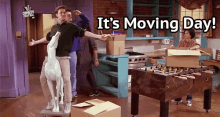 1. Scotch Moving and Storage Tape Number one on the list with good reason. These rolls of tape can save you hours trying to decide which box goes in what room. It's worth the $14 investment.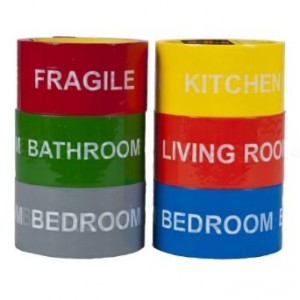 2. Space Bags You're going to want to save as much space as you can, especially if you do not plan on renting a moving truck. This combo set is great for all your bedding pieces that love to hog up space. Just under $15 can help you save that bill for a moving truck.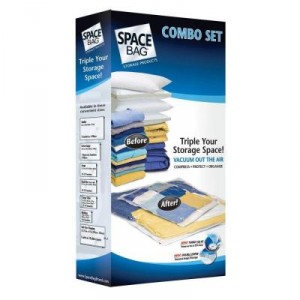 3. Bubble Wrap You're going to want to protect all your items. After all, that shot glass collection is unique. And what will you drink out of if all your wine glasses break? Better not risk it. You can order a whole roll of bubble wrap for around twelve bucks.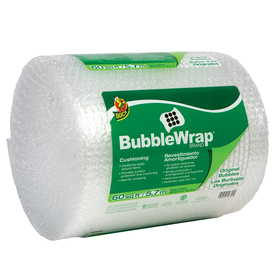 4. Moving Blankets These are especially important if you are moving a far distance. These moving blankets are only about $10 and will protect your stuff from a long move. Anything sharp or fragile should be wrapped. Better to invest ten bucks than have to buy a new TV because it scratched during your move.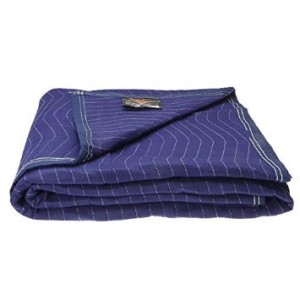 5. Tape Dispenser This is something many people forget. A good tape gun can go a long way when its time to wrap up all those boxes. Who wants to spend time cutting tape with scissors? Or worse, with your teeth! It's 2016 no need to waste time feeling the whole tape roll to see where it was last cut. For $7 your non-chapped lips will thank me later.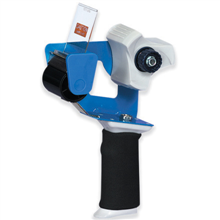 6. Super Sliders You are obviously going to have to move your furniture, even if you do put it off until the last possible hour. What would be even worse is to lose your security deposit in that last hour because you didn't cough up $10 for these bad boys. You want to avoid scratching up your floors in your old or new place so just use the sliders and save yourself a headache.
7. Label Maker Gone are the days where label makers are only for Type A personalities. A good economical label maker, like this one, can save you so much trouble and anxiety looking for your stuff in boxes. You can easily list items (you are definitely going to forget where you put) and slap it on the box. For under $15, just go put it in your cart right now.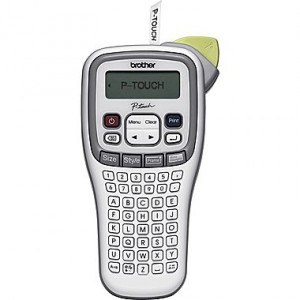 8. Moving Straps The last thing you need is for someone's back to give out…it will just prolong the process. For only $13 everyone can do proper lifting with these straps, and it makes things feel lighter. Avoid the emergency room and move in faster, what more could you want?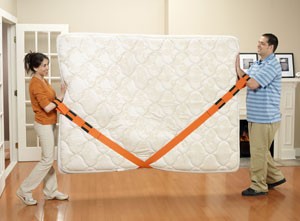 9. Tri Dolly This is absolutely perfect if you are moving somewhere with a long walk. Something might feel light at first but once you start walking, if you want a break, you're gonna have to put it down. In comes this dolly for only $4! Any heavy lifting will be a breeze. Plus, it's also good to have around if you ever want to move things around the house.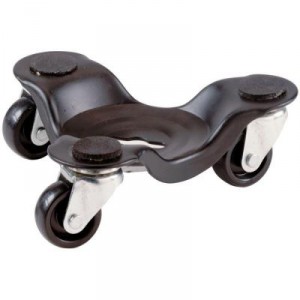 10. Foam Pouches These are great for dishes and picture frames. Basically anything you don't want scratched. This pack is under $6 and so worth it. Only thing worse than actually breaking something is having it saved but with a huge scratch mark that will haunt you forever. Do your picture frames the favor.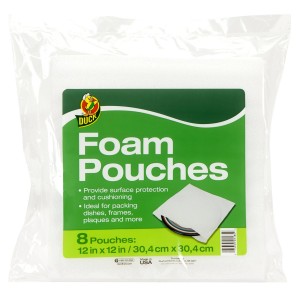 There you have it, the best products to invest in before you move. Do your friends a favor and make moving a breeze. Then maybe you won't have to promise them lunch. Who are we kidding? Of course they're going to expect free food. Last piece of advice, don't forget to PIVOT!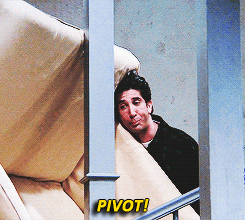 Are you moving anytime soon? What are some of your favorite moving products or techniques?
Share and Enjoy