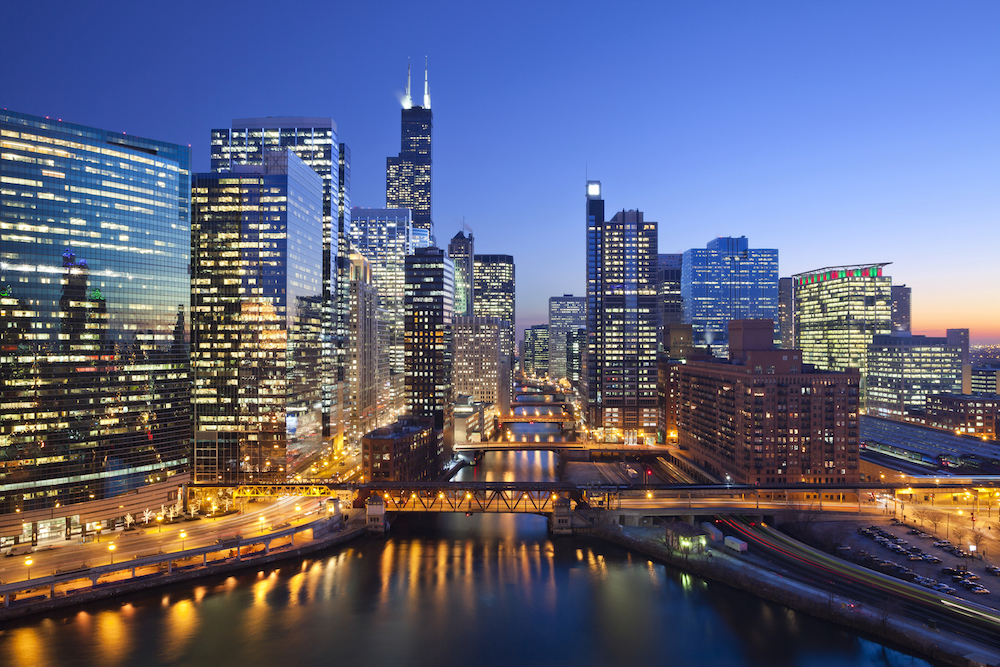 There's nothing quite like dining at a stylish sushi bar that prides itself on the freshness and quality of its ingredients, but sometimes a $5 sushi buffet can suffice just the same, as long as you don't contract some kind of violent parasite after dinner. The following are my favorite sushi spots in the great city of Chicago, and I promise I haven't had any post-dinner violent parasitic gastrointestinal issues.
Katsu
2651 W. Peterson Ave.
Chicago, IL 60659-4017 
Long before the tidal wave of bourgeois, overpriced, and borderline hipster sushi bars struck West Town, Katsu was the small and unpretentious gem in the corner of West Rogers Park. The friendly atmosphere and high-quality fish make this spot a must see for the sushi fans.
Arami
1829 W. Chicago Ave.
Chicago, IL 60622 
Ukrainian Village has come a long way since I lived there. The days of young twenty-somethings throwing up outside my window is something of the past. Now those same people own the duplex condos and take up my old parking spots, but I digress. Growing up, the only option I had for food service was Pepe's, the most amazing hot dog stand I have ever been to. Pepe's was all I needed and usually all I wanted, but now this trendy neighborhood has a plethora of options for food. Arami has been voted by The Chicagoist as one of the most tranquil places to eat sushi in Chicago.  Between the cozy, tropical dining room and moderately priced dishes, what do you think?
Matsuya 
3469 N. Clark St.
Chicago, IL 60657-1609
Oh, Wrigleyville. As a die-hard Cubs fan and ride or die Northsider, I can say with great certainty that nothing good comes from being in Wrigleyville after midnight, unless of course you enjoy the sweet smell of stale beer and regret. Good thing Matsuya closes at 11:30pm! From the Seaweed Salad to the Chicago Bulls Roll, this place is a win. I can hear the jokes now. 'A win in Wrigleyville? Can't be the Cubs!" Yeah I know, the Cubs suck. Let's move past it.
Kohan
730 W. Maxwell St.
Chicago, IL 60607 
Maxwell Street is one of Chicago's oldest neighborhoods, home of the much celebrated Maxwell Street Market, as well as the "Maxwell Street Polish", a delicious sandwich I also highly recommend. Although much of Maxwell Street has been taken up by new condos and the University of Illinois at Chicago campus, there are still pockets of the neighborhood that you can travel to and enjoy a nice meal. Kohan prides itself on "fashion sushi", which means it is made to look pretty. Personally, I don't care what shape my food is in. It all goes down the same way, amiright? Either way, two thumps up for Kohan.
Lawrence Fish Market
3914 W. Lawrence
Chicago, IL 60625
I'm sure you'll be surprised by this tiny Albany Park secret. It may appear to be just a fish market, but oh no. It moonlights as a take-out sushi joint with suspiciously low prices. Unlike Kohan, the Lawrence Fish Market doesn't care about fashion sushi. They want to get you in and out as quickly as possible so presentation is low on their task list, but nonetheless, this spot can cure your sushi craving and save you a few bucks in the process.
Do you love sushi? Sign up for WikiReviews to rate your favorite restaurants!
Share and Enjoy