When I met Sunil Wagle, CEO of WikiReviews, I was skeptical about building yet another review platform on the Web. It wasn't until he explained to me how Wiki technology can redefine and improve reviews on the Internet, which remain as spammy as Google once was before it dealt with black-hat SEO. Wiki is the foundation of the World Wide Web because it emphasizes the democracy of information.
wayfarer ray ban
In short, Wiki is a website that allows collaborative editing of its content and structure by its users, and I am really excited how WikiReviews is redefining the Wild West of online reviews. However, there are many other areas that could be explored by creative entrepreneurs. In James Altucher's recent podcast "Ask Altucher" episode 112, he explores the platform of Wikipedia and his new "Wiki Ideas".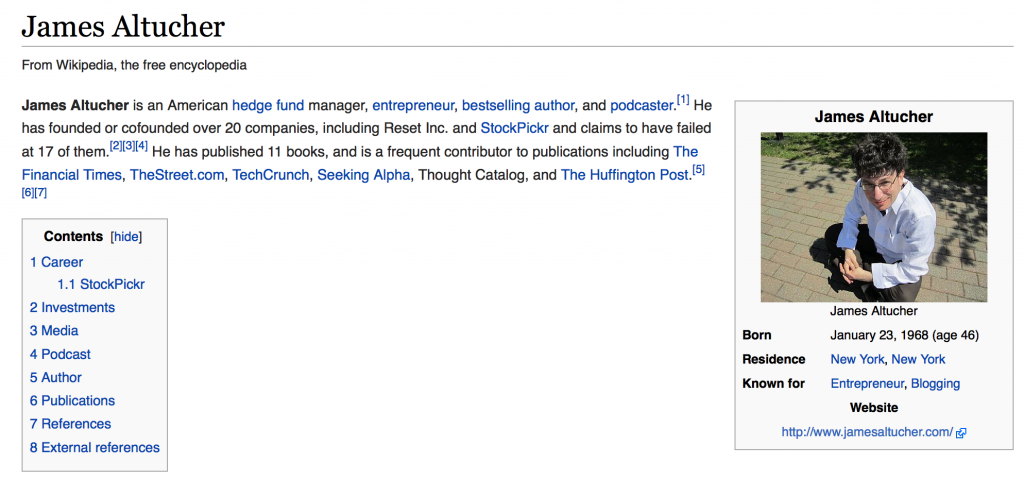 6 New Wiki Business Models
According to Altucher, when searching for something on Google, the 1st result in 60% of search terms is a link to a Wikipedia page and in the top three results 90% of all search terms. Altucher's next point is about the number of businesses built on top of a Wikipedia platform. Unlike Facebook, which has a number of replicates, Wikipedia is lacking in terms of platform followers. Following his daily practice to come up with ten ideas idea (aka how to become an idea machine) to increase the presence of Wikipedia application interfaces, Altucher proposes six new "wiki ideas".
WikiAgency: Create and Update WikiPages
A "wikiagency", the first idea Altucher has, is a way for individuals with concrete references and background experience such as published works, articles, and reviews, to have their own wikipage. A wikiagency is there to create and constantly manage the latest materials, citations, and presence of a Wikipedia page of a corporation, celebrity, or personality. Altucher points out that an agency would be key in order to be "one step away from the top item on 60% of key words."
WikiTest & WikiSchool: Educate Using WikiTools
His second point, a "wikitest" is the creation of a test for every page on Wikipedia. Altucher proposes that a twenty question test be provided as well as links to prerequisites to certain subjects. The questions, answers, references, citations, and proofs would all be user collaborated. For example, if the subject you are searching is "Charlemagne", you would receive links to the prerequisites which would be The Holy Roman Empire, the Roman Empire, and Medieval France.
new oakley sunglasses
He also suggested the creation of "wikischools", which would branch off from wikitests. A wikischool would be able to create a curriculum based of Wikipedia pages. Altucher states that "98% of Wikipedia pages are 100% accurate" and a wikischool would be particularly helpful for home schooled children.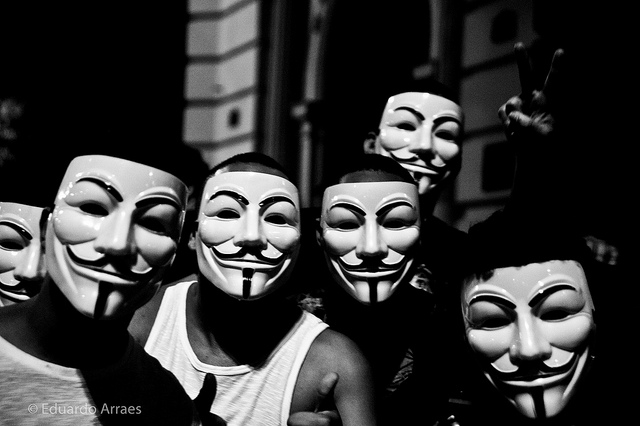 photo credit: Duda Arraes via photopin cc
WikiChat & WikiaSearch: Help Users Discover and Update Wiki Content
His fourth and fifth points are "wikichat" and "wikiasearch". Wikichat would be an instant messaging system on Wikipedia that allows you to chat with others, if your preference allows for it of course, when searching about the same topic.
ray ban glasses
Wikiasearch is a branch off Jimmy Wales' (the founder of Wikipedia) for-profit company called Wikia. Wikiasearch would allow you to search all pages for a single term, phrase, or person.
WikiEdit: Easier Way to Edit Wiki Content
James Altucher's fifth and final point is "wikiedit". Wikiedit would create an easier way to edit wiki text, such as Word and Google docs. Altucher finds this idea particularly useful considering editing wiki text "is more difficult than HTML." He also points out that 85% of editors are male and perhaps creating a wikieditor would increase more participation to edit wiki text and reduce the gender divide.
Nike LunarGlide+ 6 Mens
Great Wiki ideas, James!
Photo credit for the featured image: JD Hancock via photopin cc
Share and Enjoy