It would certainly be nice if there was no such thing as review spammer, wouldn't it. We could all just look to online reviews and never have to worry about fake reviews from family/friends or shady business owners.
Unfortunately review spammers are everywhere waiting to hijack a perfectly good review site. Good news, though…
We've identified the top 5 review spammer culprits and will help you spot them!
The Freelancer
The Competitor
The Blackmailer
The Professional
The Business Owner
We're confident you have seen or at least heard of a review spammer. What was your experience like? How did you handle it?
new balance jobs black air max 95 ray ban clubmasters red oakley sunglasses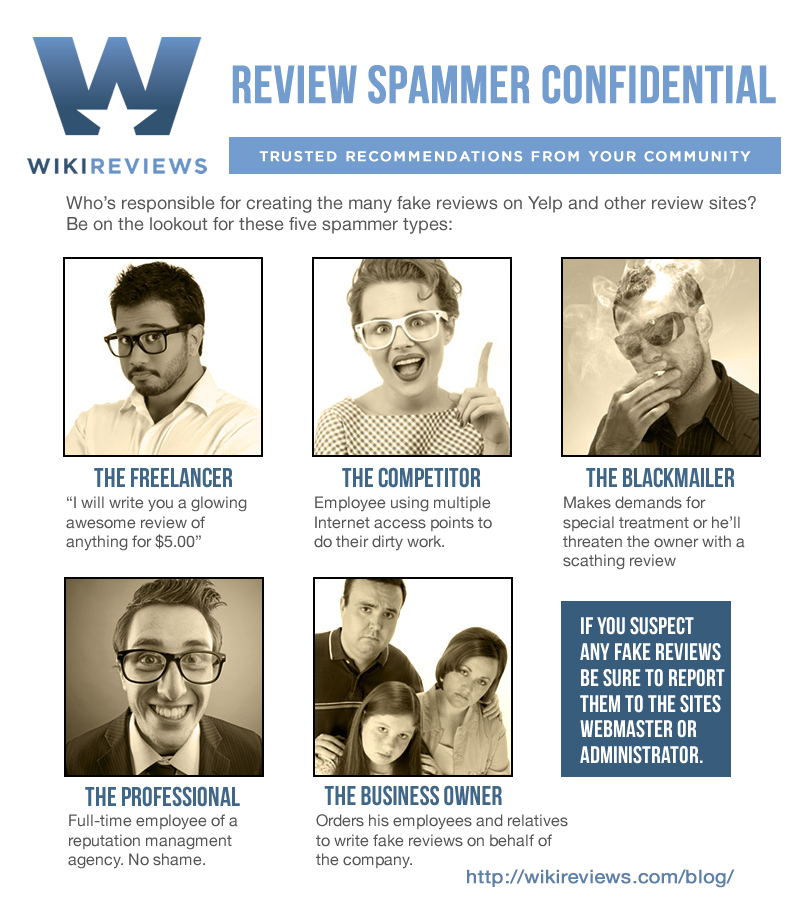 Share and Enjoy