There is nothing worse than reading a movie review and stumbling on a spoiler! Okay, there are plenty things worse than that, but it is still a bummer to see a spoiler for a movie you haven't seen yet.
WikiReviews has the solution!
Whenever a review for a movie has been written with a spoiler, the user who writes the review will check off that the review contains a spoiler and the review is automatically hazed over. If the reader wishes to see the spoiler, they absolutely have the option to read the review in full.
We at WikiReviews want all users to have a great time reading and writing reviews, which is why we have features such as the "spoiler alert".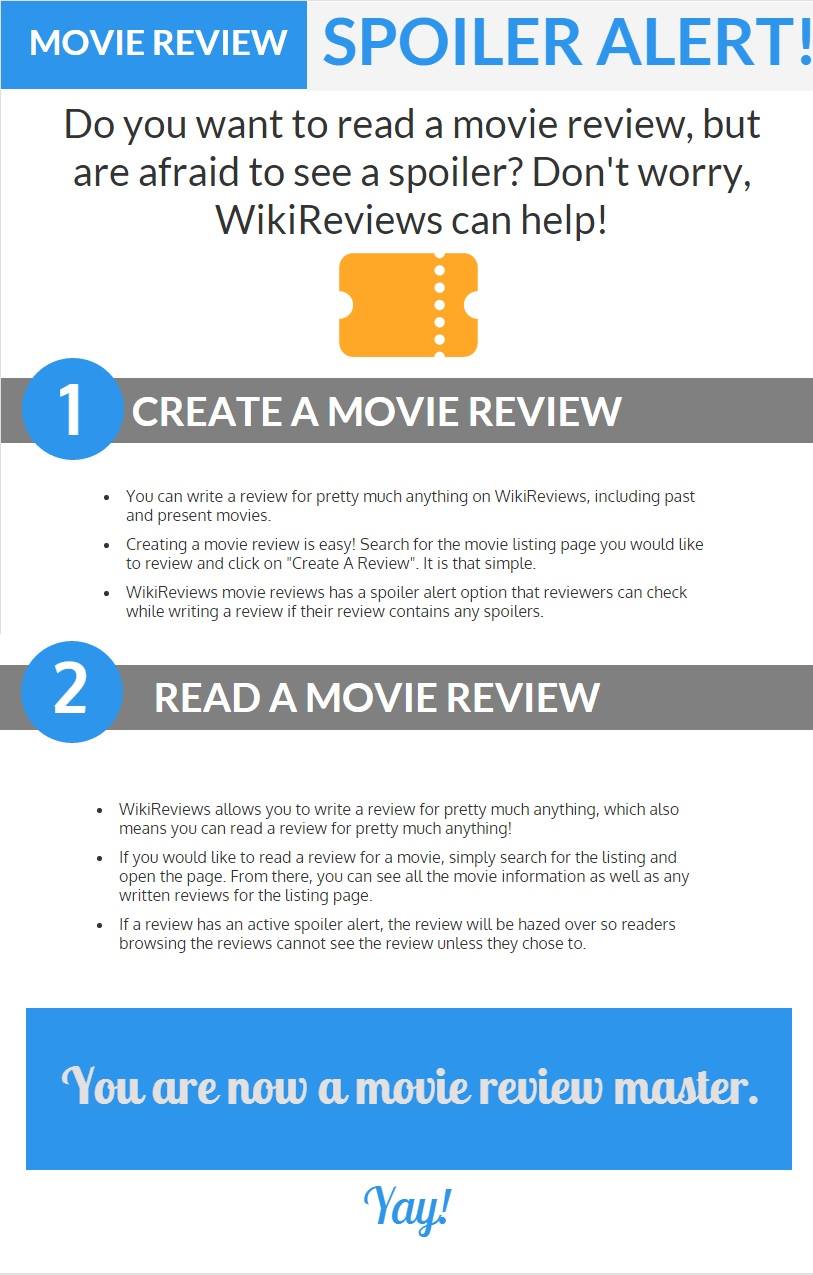 Stay tuned for more information on all our features to make your WikiReviews experience amazing!
Share and Enjoy