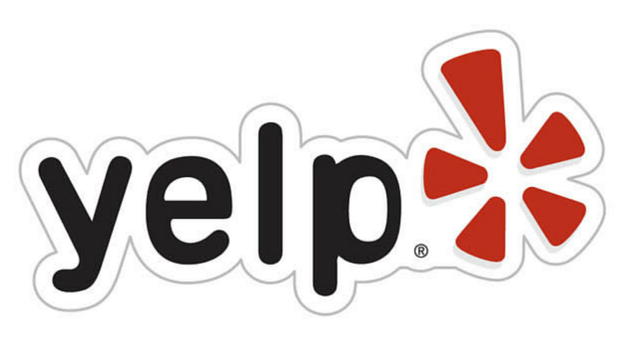 Yelp.com is one of the most popular websites in the world. People rely on it for reviews of restaurants, bars, and other small businesses. Consumers go there with the expectation that they will see honest and fair reviews of businesses they intend to visit, but that's not likely the case. You could easily spend all day browsing the web for ways Yelp hurts small businesses, but here's our condensed list of five.
1. Yelp's Review Filter
Having a sophisticated filter should be a good thing, but it's certainly not the case with Yelp. There are many public complaints and even lawsuits against Yelp arguing that the filter has hurt small businesses. Here are just a few of common complaints you'll find about Yelp's review filter:
Positive reviews disappear and when the business owner contacts customer service to find out they receive a sales pitch asking them to pay for advertising. According to some reports, these filtered reviews can only be retrieved by paying for advertising.  
Yelp users have no idea why or when their reviews were filtered. In some cases Yelp users still see their reviews when they are logged into the site.
Just like disappearing positive reviews, it's been said that if you pay to advertise with Yelp you can get rid of negative reviews. This is detrimental for those small businesses who can't or don't pay for Yelp advertising, but have competitor's with big budgets.
With our site, the filter is much more simple.  Our filter solves the issue of having "hired" overseas reviewers.  We will block out all reviews from overseas.  In addition, we will strongly encourage all users to authenticate themselves (at which time they will receive an "authentication badge").   This lets users know that we have authenticated the reviewer and that we have taken steps to authenticate that they are who they say they are.  This will prevent a very common form of fraudulent reviews when users sign up for "fake" accounts that are only to be used to write fake reviews.  At WikiReviews, we want to make sure users can trust the reviews written by the community.  If business owners or users feel that a review is in fact fake or if a review has been "filtered" and should not be, the community can initiate a Request for Community Vote on the review and we will do as the community suggests (ie, delete the review or move the review into unfiltered or filtered results).  At WikiReviews the community speaks and determines what happens to reviews.
2. The Community Has No Power
When you take a look at a business on Yelp the first reviews you'll see are probably from the Yelp elite squad. The elite squad is a group of yelpers who have for one reason or another been crowned with the title. If someone who is not an elite member comes to your business and leaves a good review, you may never see it because it's tucked away under the elites who have visited before.
On an honest review site you should be able to read ALL the reviews and see what EVERYONE has to say about a business. Everyone has a unique perspective and should be able to share their experience.
WikiReviews will be as honest as it gets. Our community will have total control and will keep reviews honest and accurate. Learn more about how the community will manage our site here.
3. Yelp Bullies Small Business Owners
We've already mentioned that nasty filter, but Yelp bullies restaurants in other ways too. Here are a few ways Yelp will bully a small business owner:
Yelp has the authority to control the category of business your business is placed in. For example, let's say you own a bar/nightclub. It makes sense that you would want to be categorized as both a bar AND a nightclub, right? It makes sense, but it's entirely up to Yelp. Chances are they'll give the custom categorizations to other businesses who pay for their services and leave yours stuck in a single category.
Yelp discourages asking your customers for reviews. Yelp also knows that many consumers are more likely to review a bad experience than a good one. Because they know this, the team at Yelp discourages business owners from asking their loyal customers for reviews. They do, however, ask business owners to advertise to unlock good reviews trapped in the filter.
In an ideal world, Yelp would be completely open and honest. In the real world, Yelp relies on selling advertising to business owners to unlock reviews. Consider it this way…if business owners were encouraged and able to ask for reviews without them being filtered, why would they need to advertise? Think about that for a minute. Yelp needs money and their only source is from business owners…not likely to work out well for the small business who doesn't pay to play.
4. Yelp Stars Lack Meaning
Ever wonder what the Yelp stars mean? Yeah, us too! Wouldn't it be nice if reviewers could rate each aspect of a business? For example, a reviewer should be able to rate the food, atmosphere, and the staff. Yelp stars allow you to mush the whole experience into a 5-star experience, but it's hard to capture the experience that way. On WikiReviews you'll be able to review the entire experience, employees, food, products, atmosphere, etc. Stars are nice, but we think being able to rate a business for the whole package is much cooler!
5. Customer Service Is A Nightmare For Business Owners
Type "problems with Yelp" in Google search and see what results you find. No doubt there will be lengthy articles on premier sites like Huffington Post and Forbes about the perils of small businesses trying to deal with Yelp for various reasons. Each one of these articles will likely share a story of a small business who either can't reach Yelp for help or has no luck resolving an issue if they do get in touch.
These are just a few of the ways Yelp hurts small businesses and we're sure there are more. We built WikiReviews the way we did to eliminate the hurt caused by Yelp and to put the power back into the community, small businesses included. We want the community, those who are out there experiencing local businesses, to be in control. Do you have an experience (good or bad) with Yelp? Share it in the comments below or on our Facebook page. 
Share and Enjoy