What classifies a film as horror? Is it the amount of blood gushed on the screen or the psychological scars it leaves on the audience? Generally speaking, a horror film aims to create a sense of fear, panic, alarm, or dread for the audience. Horror films rely on scaring the audience through a portrayal of their worst fears and can range from mythical creatures such as ghosts and vampires (Twilight excluded) to serial killers and mass murderers. Unfortunately, horror films have received a bad rap recently. Many films within the genre believe they can skimp on the plot with less than ideal chatter and cheap scenes to incite fear. Imagine if Saturday Night Live replaced their witty banter with bad fart jokes. It really isn't the same, is it? A good film needs depth, character, and a point! Here is our list of the 7 best horror films of 21st century that we believe fits the title of a true horror film.
The Ring (2002)
Japanese horror was big in the early 2000's, but for the most part, the results of the remakes were less than stellar. The Ring beat those odds and left quite an impression. Directed by Gore Verbinski, the film follows Naomi Watts who has just discovered that her niece has died under mysterious circumstances. She digs into the case and finds that her death may be linked to the urban legend of a video tape that causes the death of anyone who watches it after seven days. The film plays off our fear of mortality, but in a non-conventional way. It isn't about a masked madman coming after us. We know when we will die and there isn't a thing we can do to stop it.
Ginger Snaps (2000)
As a red head, I had to include this film. Whenever I get angry, I will hear at least one of my friends yell "Ginger Snaps." The film follows Ginger Fitzgerald after she was unfortunately bitten by a werewolf. Unlike many werewolf films that uses transformation as an allegory for growing up, Ginger Snaps did so from the female perspective. Other than the supernatural element, the film provides a wonderful dose of dark humor!
Bug (2006)
Bug stars Ashley Judd and Michael Shannon and revolves around their relationship, which starts off as a healthy influence, but is soon undermined by the paranoia that Michael Shannon's character holds. Shannon believes his cells are infested with bugs after government tests were performed on him during his time in the army. Bug doesn't resort to cheap thrills like many horror films. Instead, the greatest fear Bug evokes is the threat of our emotional and psychological breakdown.
The Descent (2005)
A year after losing her husband and daughter in a car accident, Sarah (Shauna Macdonald) embarks on a spelunking trip with a group of friends. The relationship between the women begins to disintegrate (naturally, right?) and they soon end up fighting for their lives after coming in contact with some pretty horrific creatures. The Descent taps into some of the most primal fears such as the fear of small spaces with no escape, death, abandonment, darkness, and pain. Although The Descent is not your run of the mill blood and gore horror film, the anxiety filled atmosphere would leave anyone with a pounding heart. The US version of the film had a toned down ending so you're better off viewing the UK version to feel the full effects.
The Last House on the Left (2009)
The Last House on the Left follows the Collingwood family and their stay at their lake house. Mari, the Collingwood daughter, goes into town to meet her friend Paige when they stumble upon Justin, the son of a sociopath and escaped fugitive, Krug. When Krug, his girlfriend Sadie, and other son Francis finds Mari and Paige with Justin, an extremely graphic attack ensues. Krug and his crew seek shelter from a massive rainstorm at none other than the Collingwood family home. After some time, Mari's parents soon realize who these strangers are and take ruthless revenge on those responsible for their daughter's suffering. I'll admit and say I originally watched this movie to see Monica Potter transform from Kristina Braverman in Parenthood to revenge driven mom Emma Collingwood. Last House makes users question their feelings while keeping them on the edge of their seats throughout the entire film and not many horror films can do both. The film is not an easy view, especially during the controversial attack on Mari and Paige, but I do highly recommend it.
Shaun of the Dead (2004)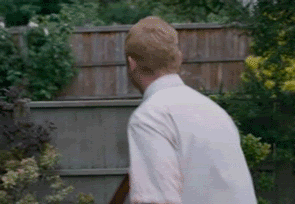 Shaun of the Dead is why the horror comedy genre is not dead (thanks, Scary Movie franchise). At 29 years old, Shaun is working a dead-end job and really headed nowhere. After his girlfriend dumps him for being lazy, Shaun gets drunk and discovers a zombie in his back yard. But the growing number of zombies in his North London town finally gives Shaun a purpose in life. Although Shaun's initial plan was to wait out the zombie apocalypse at the bar, he realizes he should probably change the course of his plan. With his best friend Ed's help, Shaun sets out on a mission to kill them, save his mom, and save his girlfriend. The gore level is up there and the amount of blood spilled could fill an Olympic pool, but at the heart of the film, it is a comedy.
Pan's Labyrinth (2006)
Pan's Labyrinth follows the story of Ofelia (Ivana Baquero) who travels with her mother (Ariadna Gil) to Spain in 1944. Ofelia discovers an old garden which, in her imagination, holds a mystical labyrinth. It is guarded by Pan, a half-man, half-goat. He claims that she is Princess Moanna, a lost soul that must complete three tasks in order to rule in the Underworld. Although a dark spin on what some might view as a fairytale, her imaginary land becomes just as heinous as the war-torn world she is living in. The film contains brutal violence of faces bashed with rods, torture tools, and mouths ripped open with knives. The effects could satisfy any horror fan, but the story line and visual effects would entertain any film fan.
What are your favorite horror films of the 21st Century? Leave your suggestions in the comments below!
Share and Enjoy