It's Tuesday, March 10, 2015.  I'm looking at a mixture of ice and snow on my back deck through two sliding doors that happen to be sealed shut at the moment.  My neighbor has zero leaves on his tree which, annoyingly, happens to hang over into my backyard. (That's a story for another day)  The temperature of the thermostat in my home is set to 66 degrees, but, the actual temperature says it is 69 degrees inside.  This means Mother Nature is heating the house by herself.  I hear birds chirping in the distance as the sun shines bright, providing me with enough natural light to type this blog with the luminosities off.  With that being said, my mind is preoccupied with one thing and one thing only, summer time, the beach, corona and lime, even the occasional Pina Colada.  I will take you around the country in a couple hundred words (we will travel to Hawaii and Florida) and introduce you to the top 5 beaches in the United States.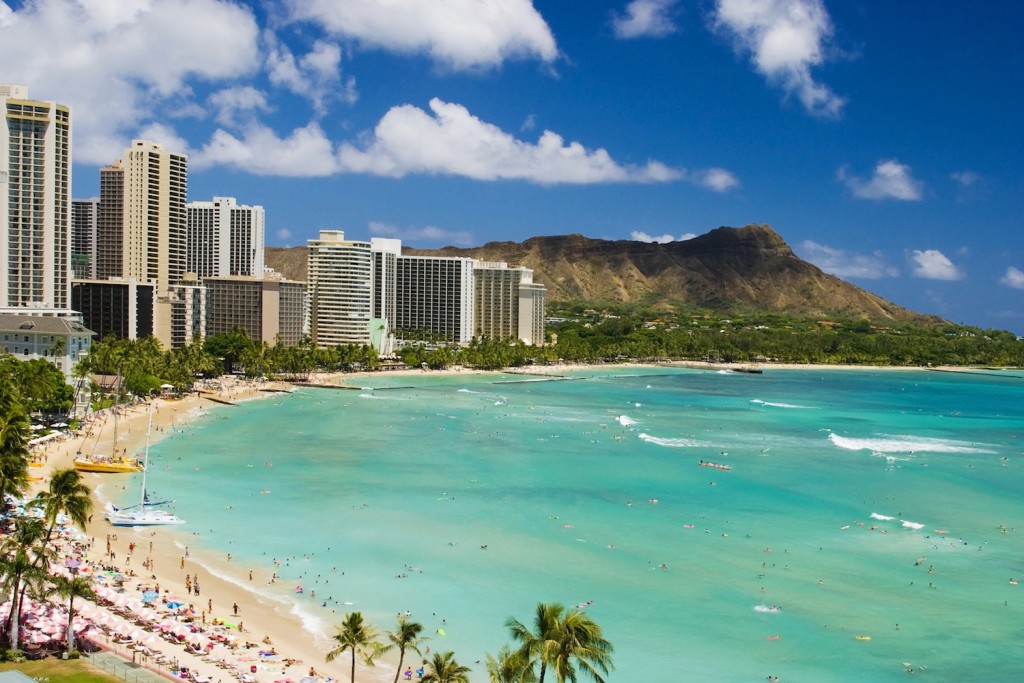 Pic above courtesy of Cal Bailey https://mountainleon.com/
Starting with number five, we travel to Hawaii and visit Waimanalo Bay State Park in Oahu.  Not the most visually stunning beach.  However, it is one of the safest.  Big waves and rough currents are minimalized by the location of the beach and lifeguards are present.  This beach has excellent swimming, restrooms, parking, and showers.  Waimanalo is an excellent park to bring the family and kids for a day of fun.
At number four, we are enjoying the day at St. George Island State Park in Florida.  On the eastern end of the island, St. George's is known for its soft, powdery, bleach white sand.  Natures are alive and well at this park as birding and fishing are popular activities, along with stingrays often resting in shallow water. 
Coming in at number three, we travel to Hamoa Beach, Maui, Hawaii.  This concise beach is rimmed by cliffs covered with palm trees and beautiful flowering vegetation.  Hamoa Beach, which is inside of a breached volcanic crater, shares a mixture of coral and lava sand.  The reason this beach is on my list is because it is rather exclusive.  In order to get to Hamoa Beach, one has to take the Road to Hana.  The road encompasses hundreds of curves, many with no guardrails containing thousand foot drops. Yet, the scenery is even more breathtaking.  One of the most gratifying moments of my trip was when I entered the beach following the ride from Hana. 
Number two, Barefoot Beach Preserve Park in Bonita Springs, Florida.  Located in a 342 acre park, Barefoot Beach is 8,200 feet long.  Barefoot Beach is perfect for a day full of sunbathing, small waves with little to no currents, and energetic children building sand castles covered in sand.  Also, I strongly believe this is the best beach for swimming!
Duh Duh Duh! Number one we take a trip back to the west coast and visit Duke Kahanamoku Beach in Oahu, Hawaii.  Credited with introducing surfing to the outside world, this beach is named after the legendary surfer Duke Paoa Kahanamoku.  A reef located right off shore protects this beach from hectic waves and dangerous currents making it an excellent swimming area for families. 
Share and Enjoy